Sitting at home in Richmond, Va with 3 overly energized home bound children;  listening to a lot of wind and hoping all our friends further North and East are out of harms way. We have been fortunate so far.  Hope you all stay safe. Here is our weekly giveaway hop to help you get your mind off of it and enter a few giveaways while you are home and with power.
Welcome to Tiptoe Tuesday Blog Hop!! 
This is a fun hop to break up your week just a bit. Bloggers can list a current giveaway that is running on your site this week. Then come back later and find more giveaways to enter for yourself!!
  Please only put one giveaway per blog and make sure to put the ending date in your title, if possible. Also please link to the actual giveaway and not just your home page. Have fun and I hope you all win something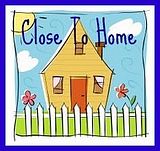 You can find Close to Home on Twitter, Facebook, Pinterest and Google +.
You can find Insights by April on
Facebook, Twitter, Google+, Email, LinkedIn and Pinterest
We ask that you click on links 1 and 2 and enter our giveaways
 Thanks and Happy Tiptoeing!!
We are looking for bloggers to feature each week and be our Spotlight Cohost. We will write a little intro about your site and link back to you as well as be #3 on the linky list. If you would like to be considered please email me cthdesigns at Comcast (dot) net
If you enjoyed this article, Get email updates (It's Free)